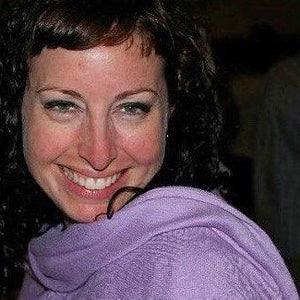 "I take the stuff your parents no longer want in their houses and turn it into stuff you want in yours."

Maeghen, Salvaged
What's the story behind your shop's name?
Each of my one of a kind items is created using salvaged materials. I use old building materials, architectural salvage, recycled paints, found, thrifted and otherwise reclaimed items to create each unique piece. Each item has a history and a story to tell. It was a simple choice to name my shop "Salvaged".
What's the most favourite thing you've made and why?
I tend to fall in love with some of my pieces more often than I should. But there is one coat hook I created out of the back of a vintage dining chair. I hung it in the bathroom to photograph for an in-use product shot. It remains there, price tag hanging for the last year and a half.
How does your product connect with your customer/community?
I like to think that my customers appreciate that the items used to create the pieces they love have already enjoyed a previous life. In an era of waste and "disposable" lifestyles, I love to find a new use for old items that would otherwise be destined for the landfill. ​
What's the most difficult part about what you make?
Because most of my product are one of a kind, I create each item as I gather materials. It's often impossible to recreate the item in a different colour or again if it's been sold to another customer. ​
What advice would you give a maker who's just starting out?
Hone your product photography skills. It goes a long way to have great photos when you can showcase in person. And engage in the local maker community. Never have I met a more supportive, uplifting and encouraging group of people.
What do you love most about what you make and being a maker?
I love being able to try new things all the time. This year, I tried my hand at screen printing. It was a whim Christmas present from my husband last year. I started a line of Odd Canadian Law tea towels (my first non-one-of-a-kind product) It was never something I would've tried otherwise and I love the graphic design part of them. I also love the process of uncovering something fantastic in a piece of architectural salvage that has been covered in decades of layers of paint. You just never know what you'll find! ​
What was your most memorable experience with a customer?
I can't think of just one. I'm humbled by the local community as a whole. ​
What sparked your decision and motivated you to start becoming a maker?
I have always had a creative brain. I owned a fast food franchise a number of years back that took up all my time. I worked about 100 hours a week. I eventually got out of the business and went on to other things; new career, got married, had a baby, etc. One Sunday morning I woke up and couldn't stop thinking about these ideas I had swirling around in my head. I started creating that day and while my original vision has gone through many changes since, I haven't stopped...into a business venture - which led me to take the leap. ​
In two sentences or less, describe what it is that you do if you met someone interested in what you make?
I take the stuff your parents no longer want in their houses and turn it into stuff you want in yours. ​
Visit Salvaged's Facebook page and Instagram feed.