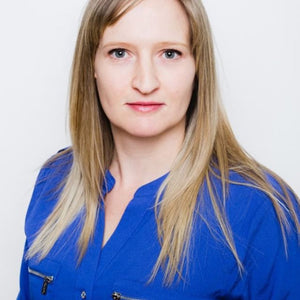 "I love the days when I can experiment and try out new designs."

Janet, Anise Leather
What's the story behind your shop's name?
I wanted my leather business name to have a connection to a natural quality. Star anise pods are intriguing to me. Their texture and consistency remind me of the smooth and rough textures of the different leathers I use. The name is simple and versatile, much like the nature of my handmade business.
What's the most favourite thing you've made and why?
All the bags, purses and totes! Of all the items I make, I think my bags are the most labour of love. Usually I add a unique touch to each one and no two are ever exactly the same!
What was your most memorable experience with a customer?
Just this past holiday season I did a large order for a customer who was unfortunately having a tough year health wise. I made a special inscribed leather gift for each of her friends who had been supportive to her throughout the year. She was so thankful for my work and I was so thankful to her!
What's the most difficult part about what you make?
I consider myself an artist, and an artist thrives in the creative process. I love the days when I can experiment and try out new designs. Often it can be challenging to find time for the creative process when I am busy filling orders. In the grand scheme of things I love making all my products, whether I've made them a hundred times or only once.
What do you love most about what you make and being a maker?
As a maker and designer, I'm not only working with my hands but I also need to use my brain! Coming up with a new design requires problem solving and is a thoughtful process. I enjoy the design stage as well as being satisfied with the finished product!
What sparked your decision and motivated you to start becoming a maker?
I can't say that I made a decision to become a maker, I'm a maker because it's ingrained within my character and part of who I am. I practiced fine art in university, teach art and create something every day. It's an absolute privlidge that I create for a living and people love and appreciate my passion.
How does your product connect with your customer/community?
I love that my products are cherished and used for many years by my wonderful customers. Leather is a material that only gets better with age and most of my items can have a personal inscription stamped within the leather. Special dates, quotes, and messages allow for a real personal connection, handmade specifically for that one individual. I also do a lot of wedding gifts that are worn or used on the special day. It's just awesome that my pieces are so meaningful to others!
What are some of the most asked questions that you get at a market and what are your typical answers?
The most common question I'm asked is "Can you make me ______________ ?" People love custom work and since leather is so versatile, I often have conversations about creating new or unique items.
What advice would you give a maker who's just starting out?
Success comes from a delicate balance of having a passion for what you do, creating a product that has a place in your clients lives, and being an expert in your field. Refining and perfecting your craft is key. Experience, experimentation and a lot of determination will get you there!
In two sentences or less, describe what it is that you do if you met someone interested in what you make?
Artisan made leather accessories for both men and woman using the highest quality hand selected materials. Attention to detail, personal custom touches and functionality are considered in the design of each item.
Visit Anise Leather's shop, Facebook page, and Instagram feed.